We are constantly working to develop vessels that can combine a wide range of operations - which has been successful for us.
Our live fish carrier designs are all multi-purpose vessels, and we have designed service vessels with delousing equipment and stun and bleed lines onboard.
The vessels are also able to be loaded with container-based cargo.
We have designs and concepts for service vessels with the ability to transport live fish, while at the same time being able to carry out typical aquaculture operations such as mooring and other tasks at the fish farms.
In our portfolio, we also have combined process vessels and live fish carriers in various sizes, as well as live fish carriers that can also be used as fish feed carriers. 
Our well-refined hulls have proven to be highly fuel efficient. In addition we facilitate large battery packs and electric operation. We are also working on alternative fuels such as hydrogen. 
Combining several different operations in a single vessel will result in less downtime and a higher degree of efficiency. This also has a positive effect on the environment.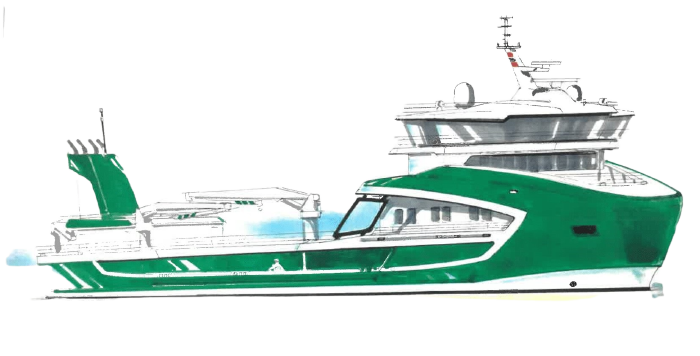 69.6 m live fish carrier/process vessel with cargo capacity of 2000 m3.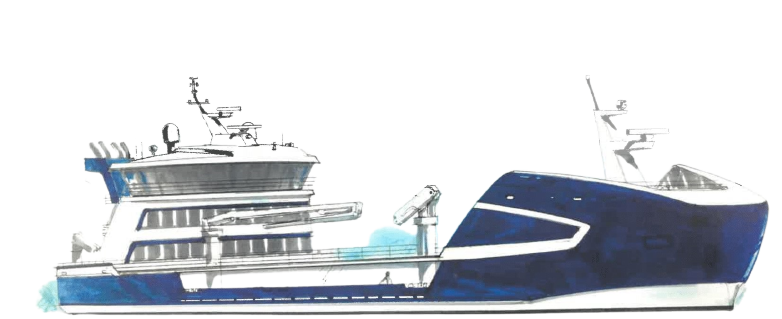 61.6 m live fish carrier/process vessel with cargo capacity of 1500 m3.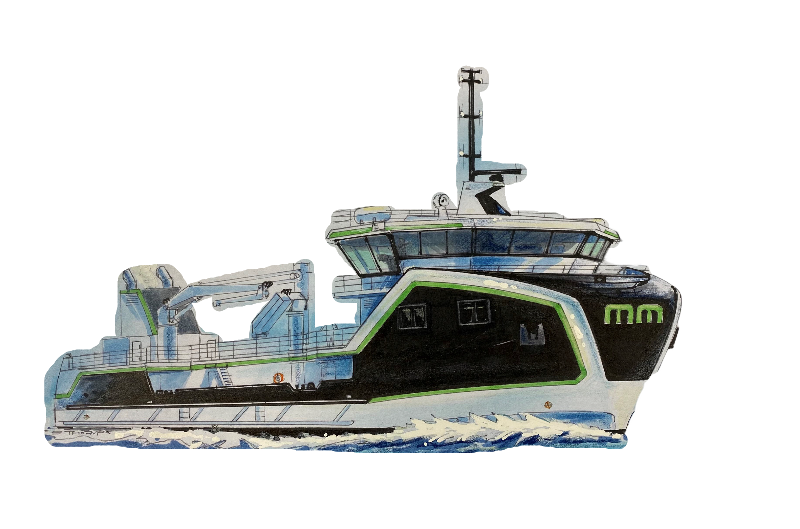 46 m fish feed/live fish carrier with well capacity of 1000 m3 and fish feed capacity of 256 t.