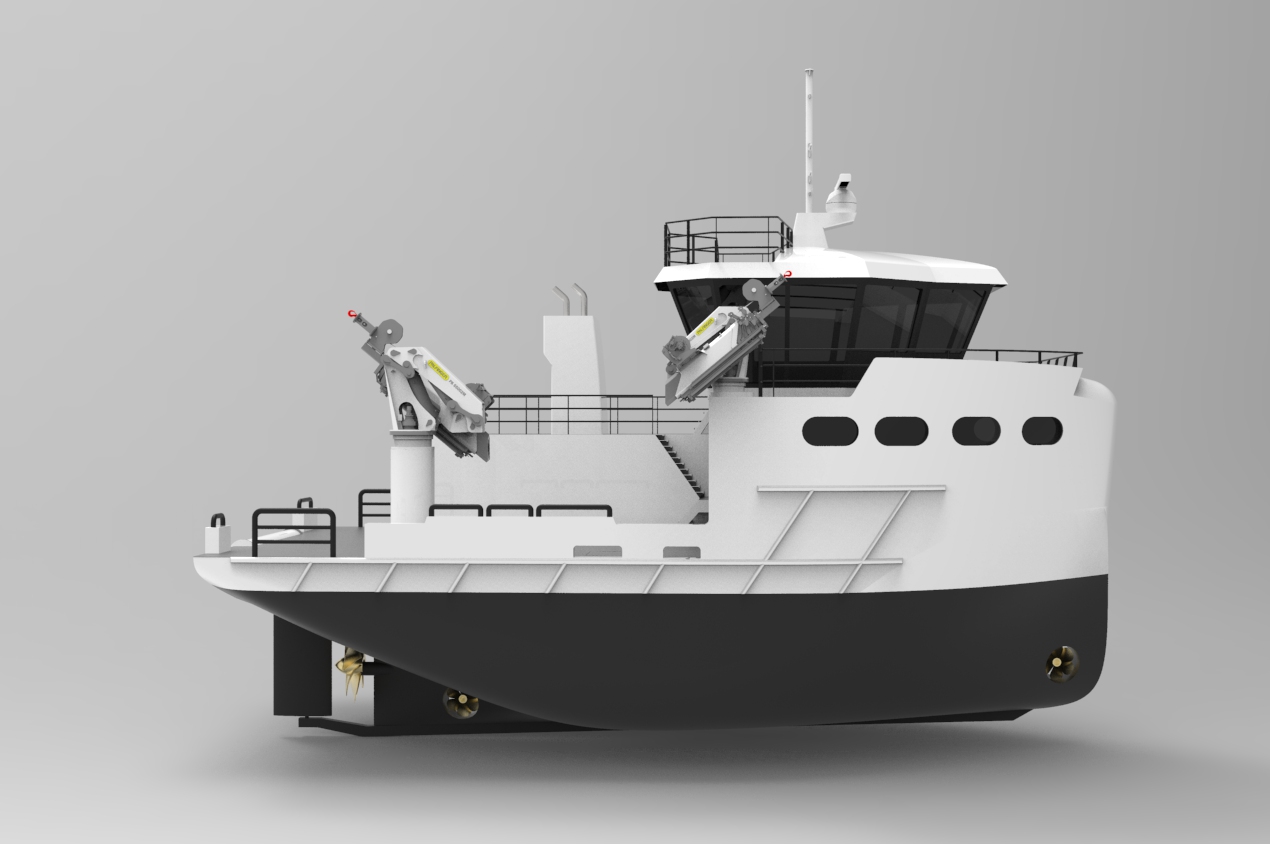 We have designed several smaller stun and bleed vessels in the size 19 to 30 m. Within this category we have two main concepts:
Stun and bleed line below deck, with integrated process water tank and silage tank. These vessels have work decks, and processed fish is transported in loose containers on deck.
Stun and bleed vessel with integrated RSW tanks and the stun and bleed line located above deck.
Both of these vessel types can operate as standby vessels which can carry out emergency stun and bleed in a time of crisis. This will reduce fish death.
The hull for these vessels originates from the well-developed service vessels Macho20 and Macho25. The design therefore has a low-resistance hull with a large propeller, which ensures low fuel consumption.
Regardless of the location of the stun and bleed line, the vessel can be equipped with cranes which enable it to carry out service operations. As such, it is a combination vessel. This ensures low downtime and the utilization can be maximized.
A stun and bleed line located below deck will have a very flexible uptime.