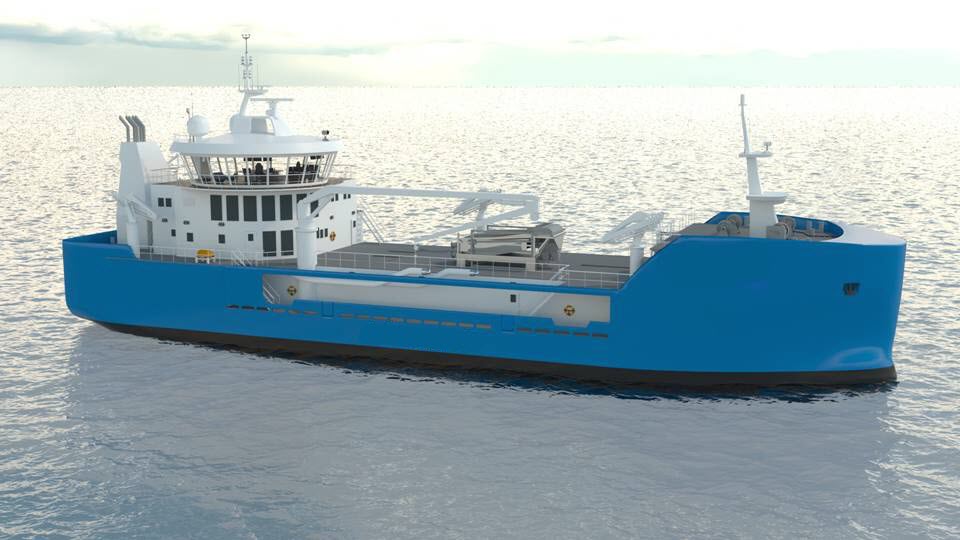 MachoShip15 is made ready for the most modern fish handling systems. The two cargo tanks of 750 m3 each are equipped with sliding bulkheads and can have automatic tank washing. 
In addition to closed fish systems, the design can have delousing equipment, reuse of water, transport of smolt and [settefisk]. Arrangements have also been made for the vessel to have a stun and bleed facility onboard.
If equipped with processing facilities, the vessel can carry out emergency stun and bleed in case of e.g. algal blooms. The capacity will be 1,000 tons with this design. 
Two concepts of this design have been made - one with the wheelhouse in the front and another with the wheelhouse in the aft. Regardless of the design, the vessel has a large shelter deck which can be equipped with up to five 20-foot containers - which makes the vessel flexible and adaptable for multiple use cases. 
MachoShip15 can, like all our live fish carriers, be a multipurpose vessel which can perform several tasks. This ensures that it is efficient in operation, and reduces the dead time of the vessel. 
Provision is made for large battery packs onboard to give the vessel a green environmental profile.