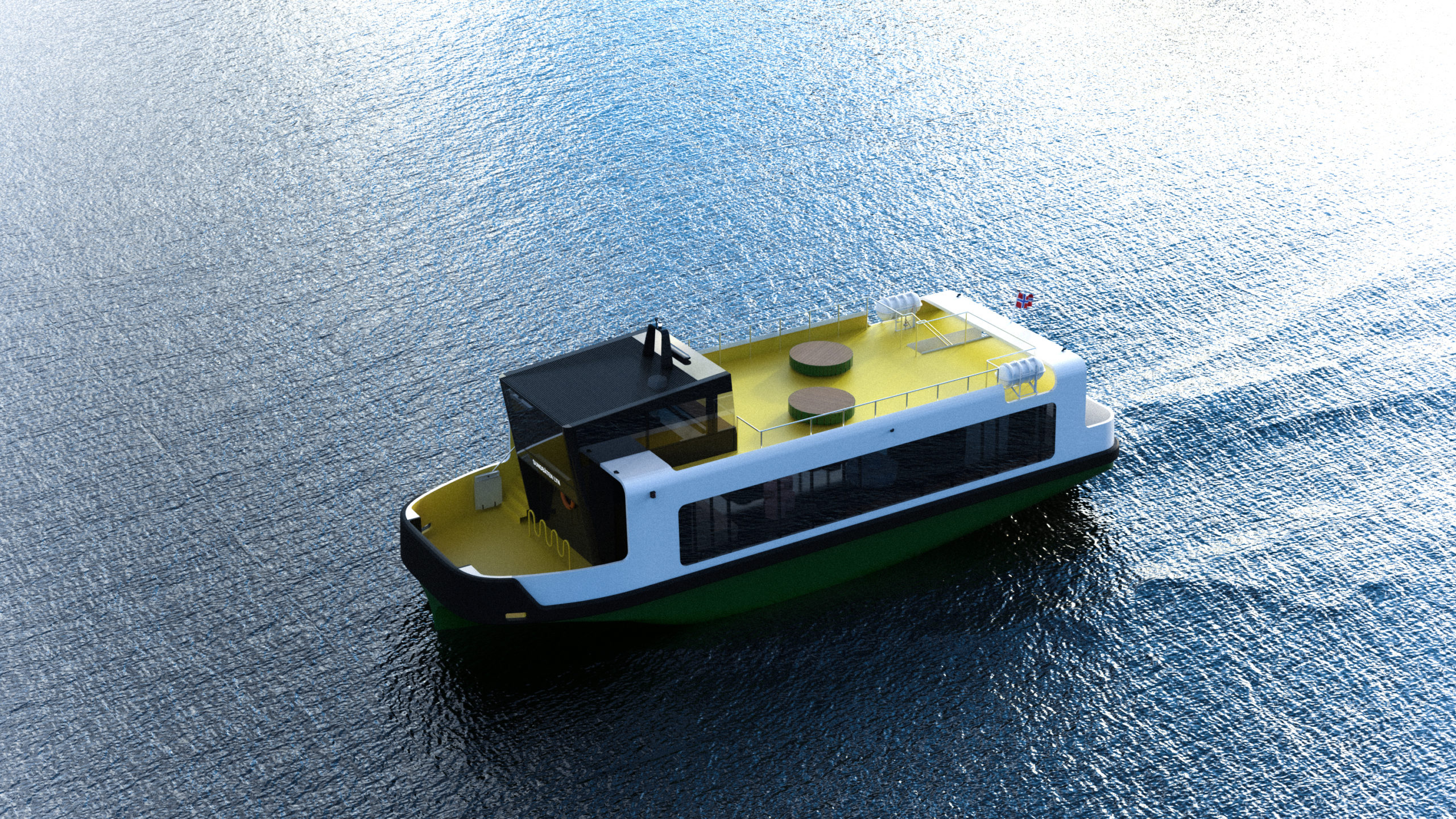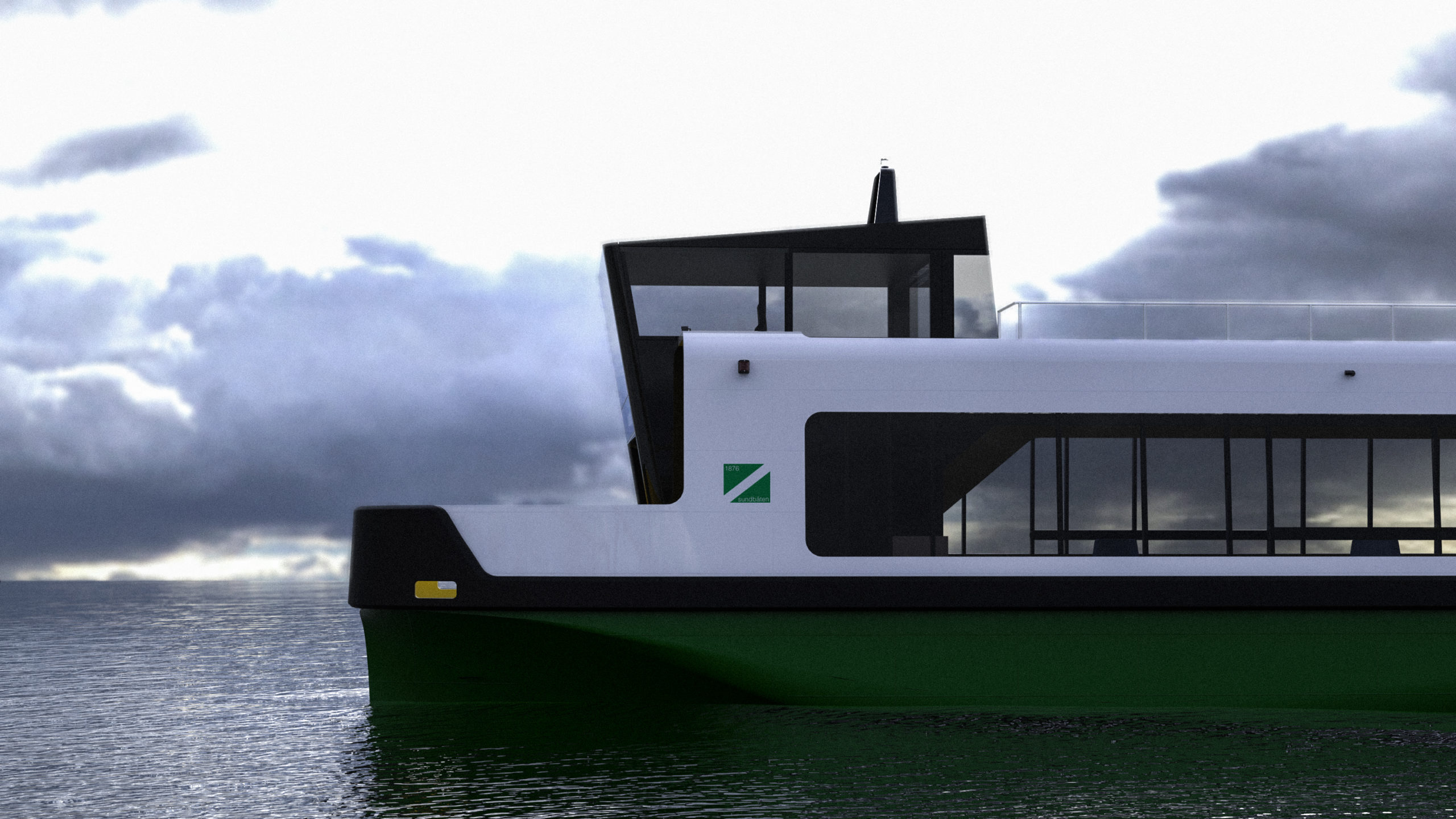 Møre Maritime has designed an electric "Sundbåt" (harbor ferry) which is as autonomous as the regulations for passenger vessels allow. 
The hull is energy efficient and the vessel has a large, open sun deck where you can bask in the sun and enjoy the view on sunny days. With its electric propulsion system, there will be no engine noise, and you can therefore not only see the sea spray, but also hear it. The large window surfaces let in a lot of light and the travelers become part of their surroundings.
The interior is based on clipfish, polychromy and the islands of Kristiansund.
"Sundbåten" has large social zones and space for 99 passengers, as well as 10 bicycles on deck.
2x 60 kW Azimuths and a 30 kW bow thruster ensure excellent maneuverability, and large window areas for the wheelhouse ensure good visibility.
During the planning phase for the vessel, two main ideas were important: transporting the city's population from A to B in regular service, as well as being a prominent player and offer unique experiences for tourists and charters in local tourism.