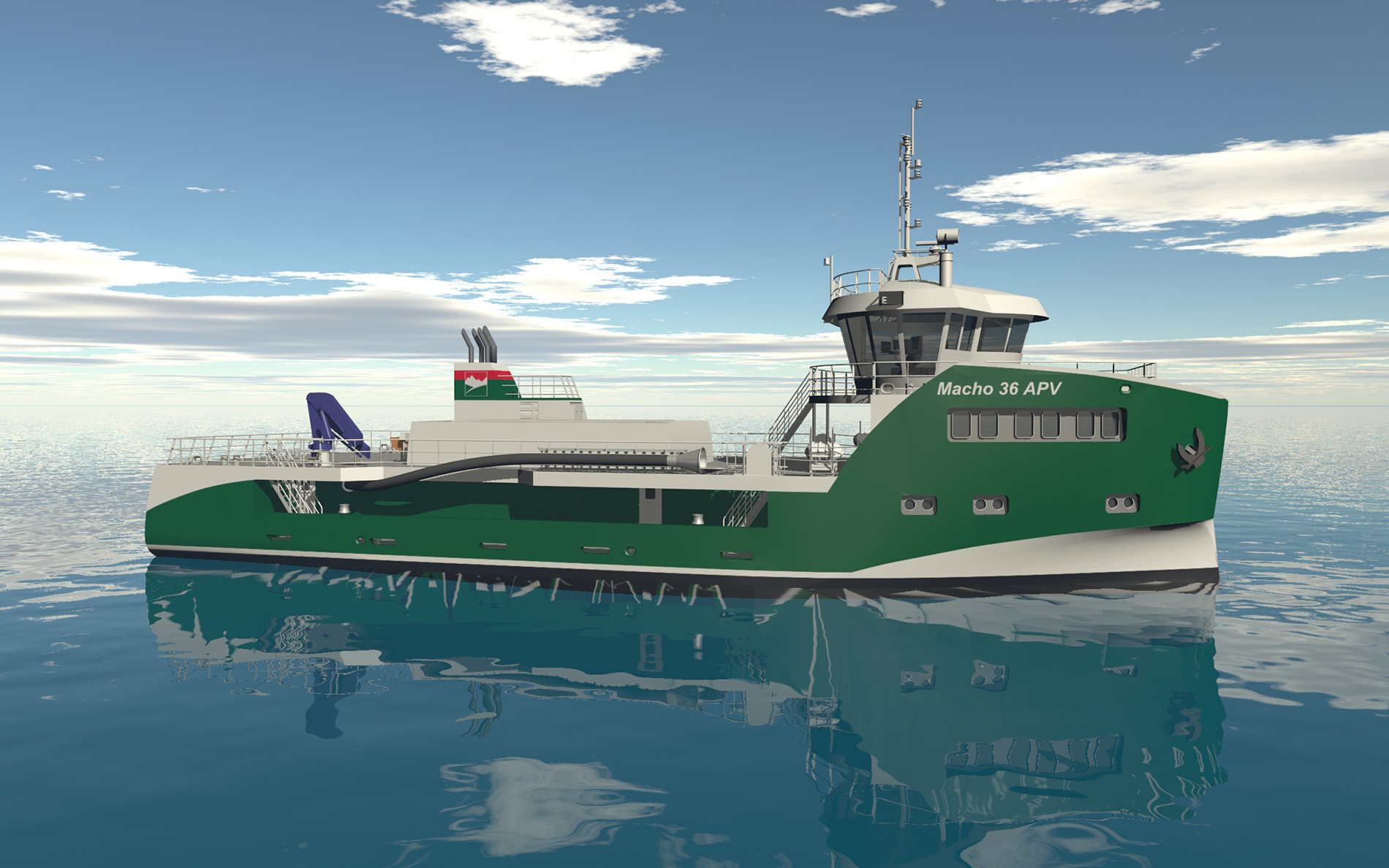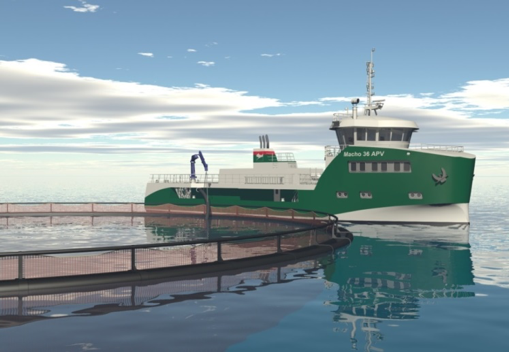 Stun and bleed capacity [tons/hour]
The design has a stun and bleed capacity of 60 tons per hour, and it can transport a total of 220 tons of fish. Macho36 APV therefore brings the fish faster from fish farm to market. This reduces the number of trucks on the roads, which is a win for the environment.
The vessel can be outfitted with automated lines for stun and bleed as well as four pre-cooled RSW tanks with a volume of 330 m3.
Vacuum pumps ensure gentle loading and unloading.
The hull is well-refined and ensures low fuel consumption. With the addition of blood water collection facilities, it is safe to say that the vessel has a green environmental profile.
This design can be equipped with various engine sizes, including a sub-1000 hp one which avoids the need for an engineer.
The design has the same tough looks as our other designs, and a large work deck which ensures a safe workspace with clear view of the operations.