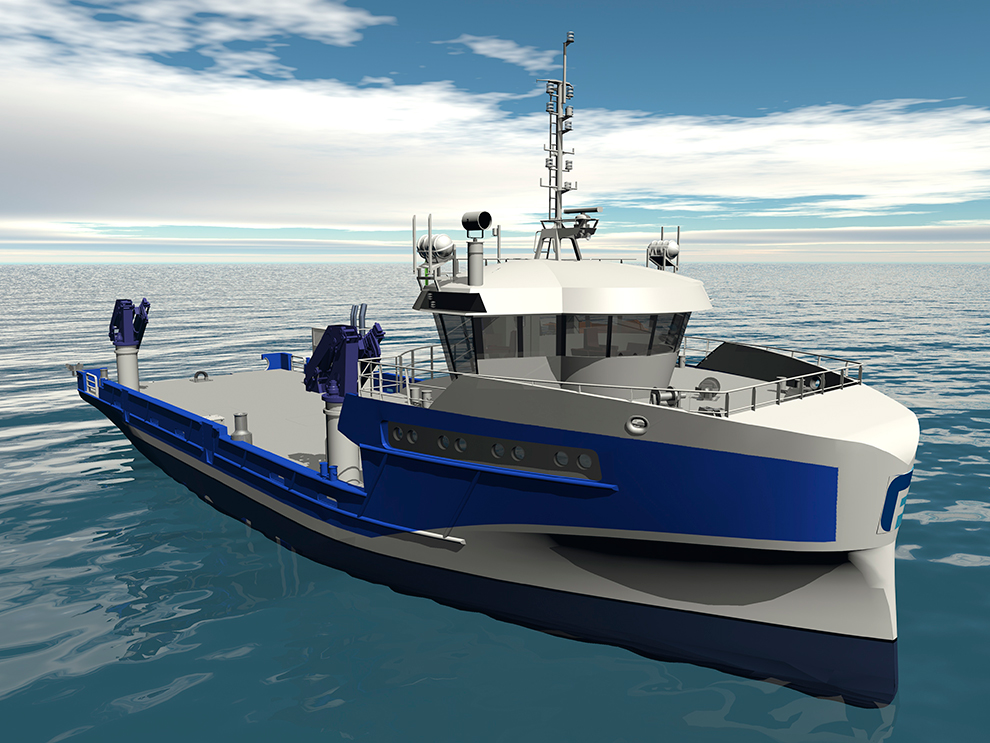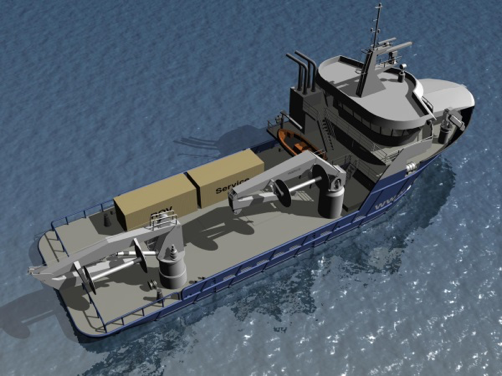 Macho40 is a giant service vessel which by all means can be used as a multi-purpose vessel.
For example, it can be equipped with a tank for transportation of cleaner fish. The vessel's cargo hold is split into three parts: a dry cargo hold, a fish hold and an area for oxygen generation.
The large work deck opens up possibilities for installation of various system, and the vessel can be used for several types of fish treatment - for example delousing.
When the contract for the first vessel of this design, Frøy Fighter, was signed, its dimensions of 40 x 12 m made it the world's largest aquaculture service vessel.
The design is based on a steel monohull with the reconizable rough looks which can also be seen in our other designs. It can be adapted to all types of aquaculture service operations.
The enormous 350 m2 work deck has space for 10 20ft container, for example.