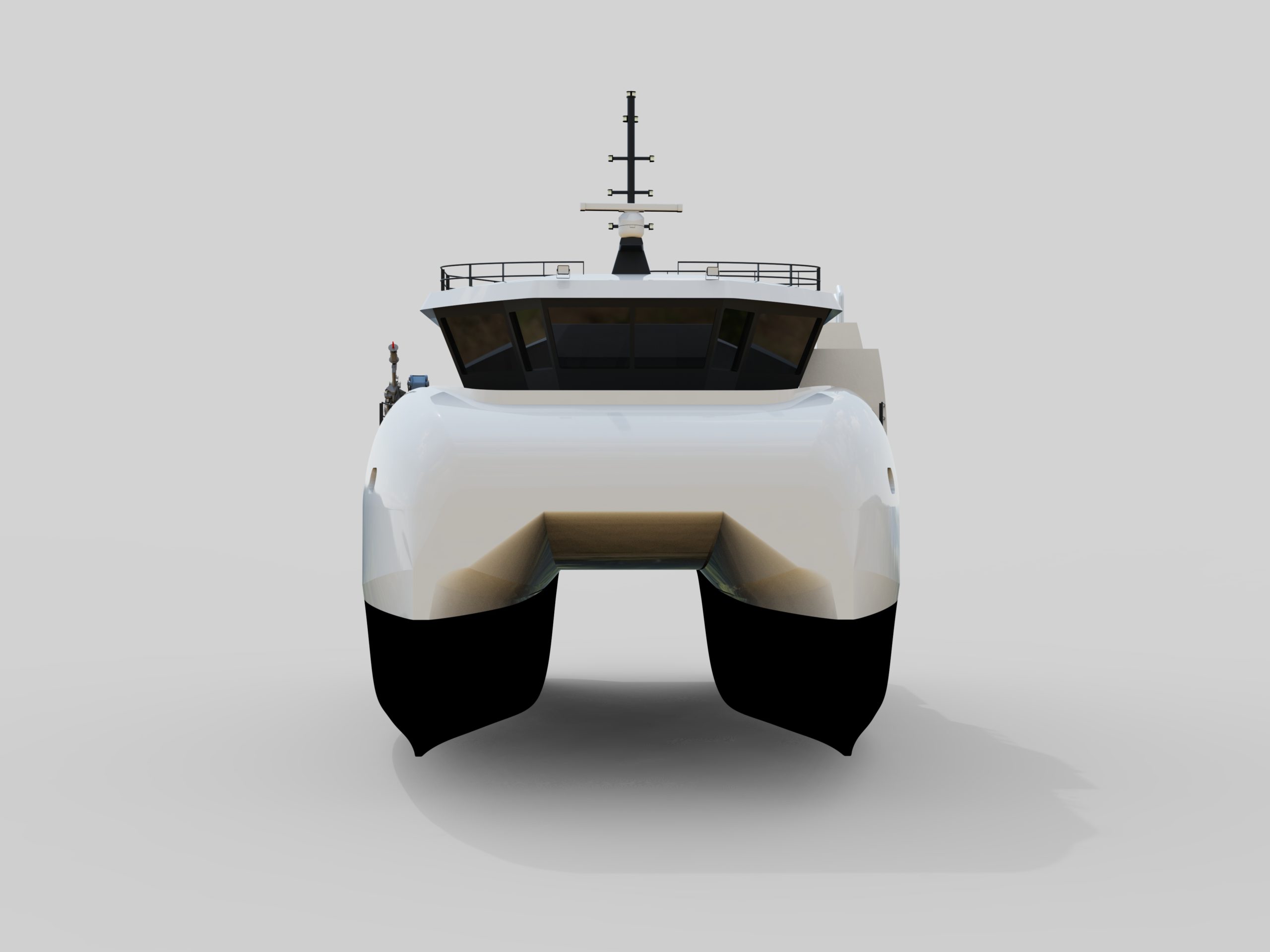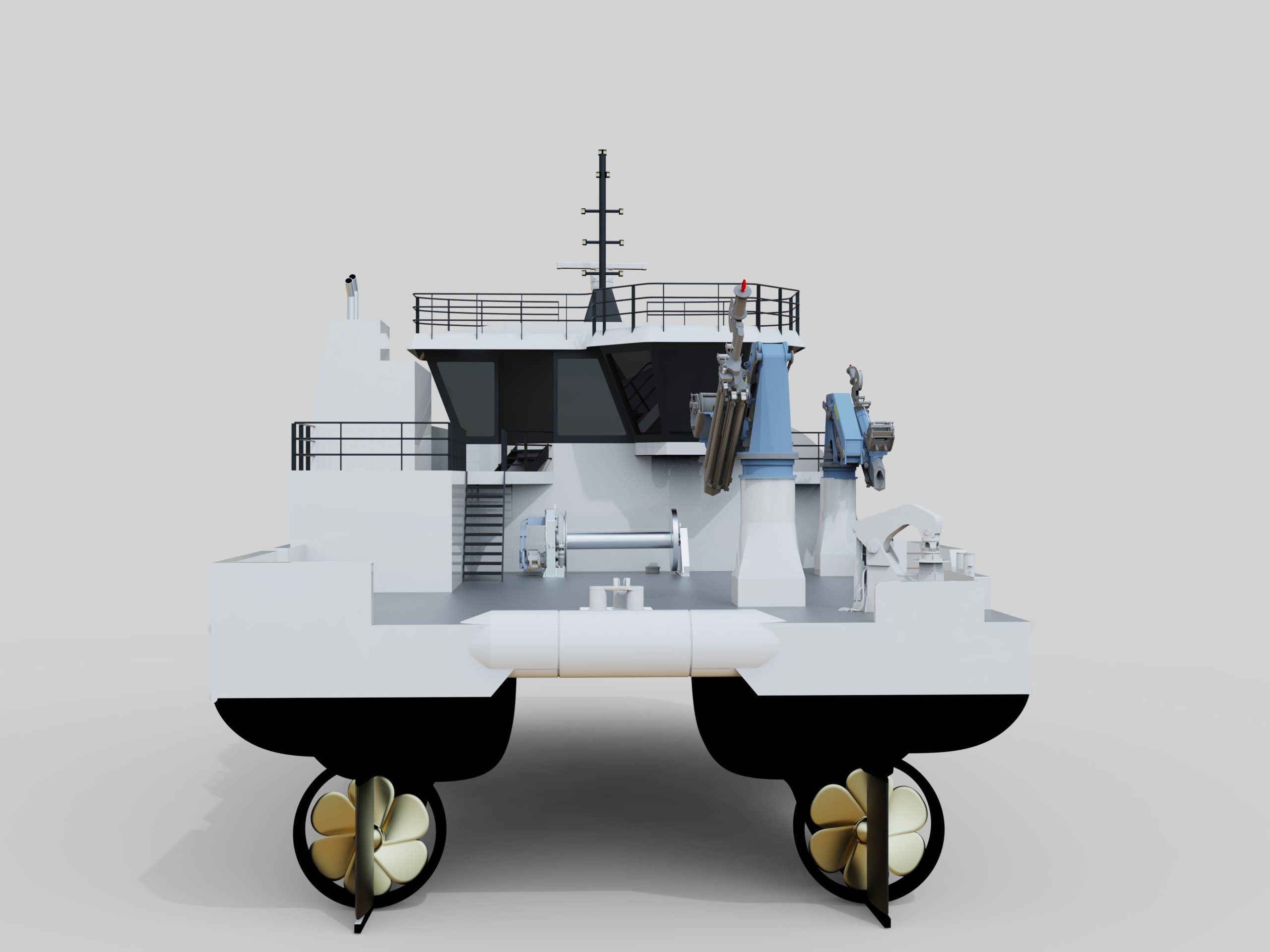 Load capacity on deck [T]
The MachoCat25 is a service catamaran with a large work deck and cargo capacity. The vessel has an optimized hull shape and hull lines which result in low fuel consumption, and given its diesel-electric propulsion system it has a good environmental profile.
This design can handle harsh weather conditions in exposed waters, and can perform various and demanding tasks safely and efficiently. 
The large 200m2 work deck ensures that the vessel can be oufitted with powerful equipment as required.
Som med flere av våre andre design kommer også MachoCat25 i forskjellige varianter – f.eks. MachoCat25 High som er et dekk høyere. Dette er nok et eksempel på at vi skreddersyr og tilpasser våre design etter kundens behov og ønsker.
The design has a tough appearance reminiscent of a weightlifter or bulldog - it physically shows that it is ready to get the job done.
The feedback on vessels of this design has been very good, and we look forward to seeing more of them at sea in the future!