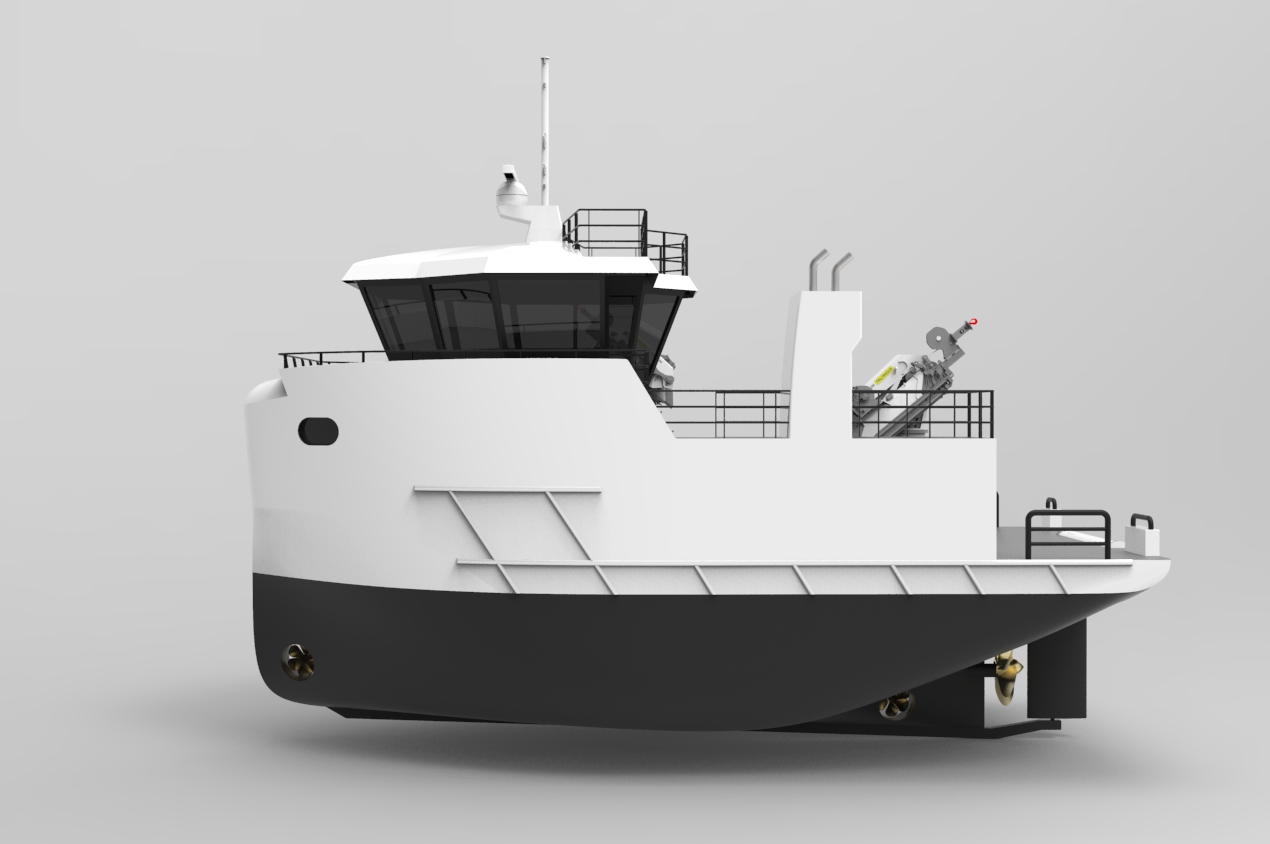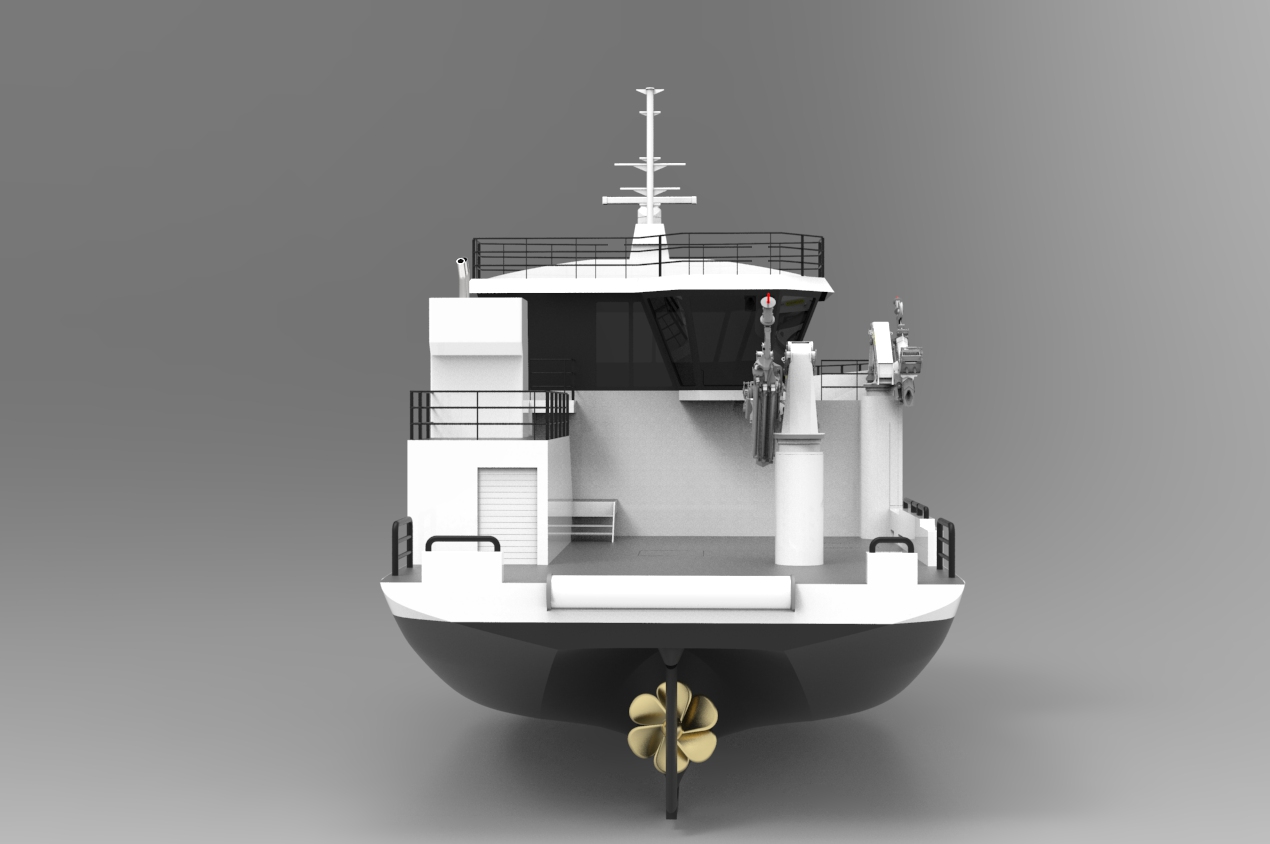 Macho19 is a design which be used both as a service vessel and process vessel. 
The stun and bleed line is installed below deck, and the vessel can be equipped with integrated process water and silage tanks. This vessel has a work deck on which processed fish can be transported in loose containers. In this way the vessel can also carry out many different tasks as a service vessel. 
Alternatively, the vessel can be equipped with integrated RSW tanks and a stun and bleed line placed above deck. 
The vessel design has a carefully developed hull which reduces fuel consumption. Larger battery packs may be installed to make the vessel even greener. With its simple and effective ballast system, the vessel can be adapted for anchor handling operations and operations by the fish farms.
Equipment for heavy lifting can be installed on the large 90 m2 work deck. 
By having a stun and bleed line installed, the vessel can operate as a stand-by vessel which can carry out emergency stun and bleed operations during a crisis. This will reduce fish death.